Learn about our IUCN World Conservation Congress Exhibit: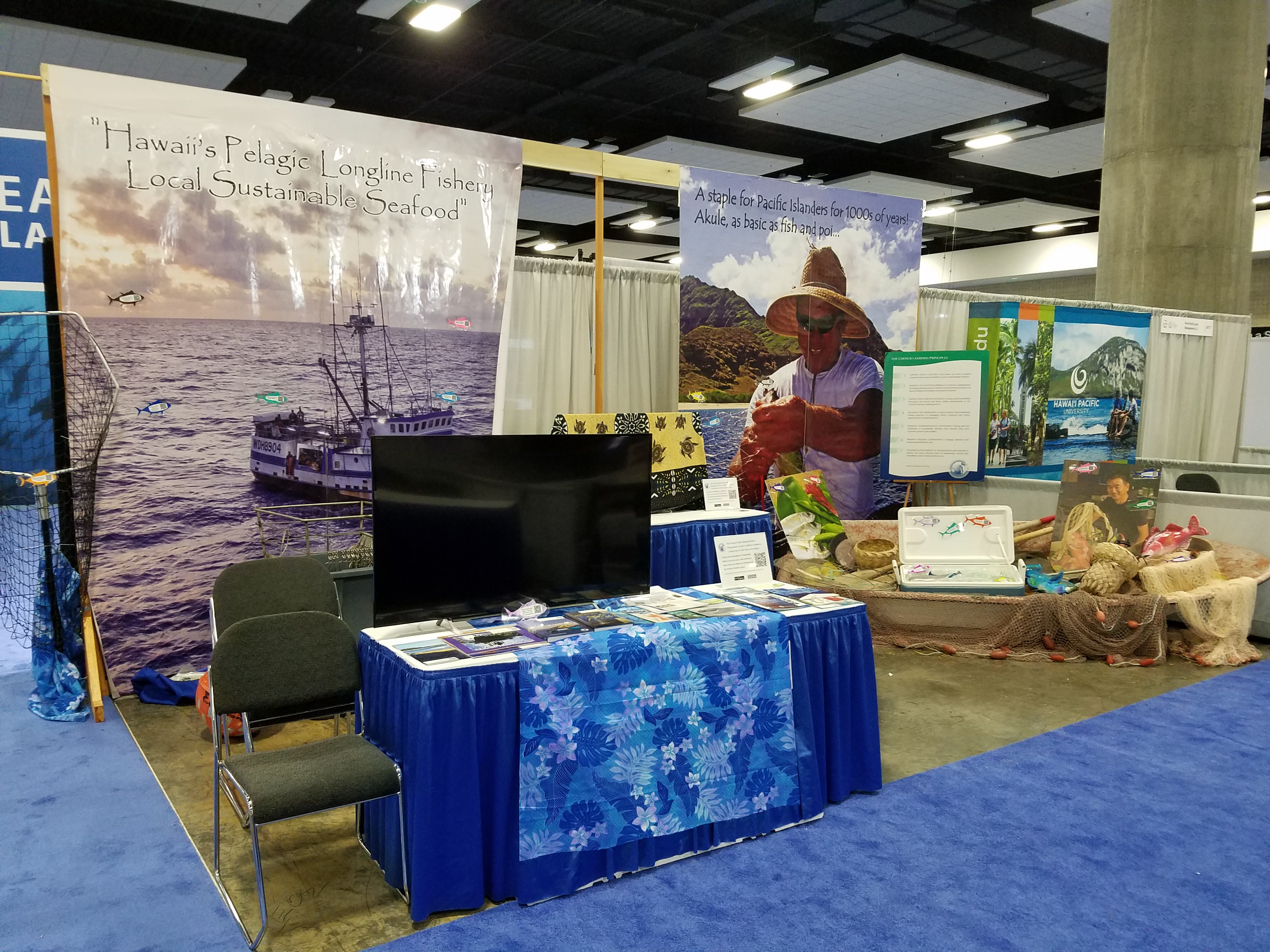 Our exhibit will feature Hawaii and U.S. Pacific Islands fisheries, which have been at the forefront of sustainable fishery management and protected species bycatch mitigation for decades. These fisheries have played a leadership role in reducing ecosystem impacts from fisheries while contributing to food security. Fisheries are at a crossroad of various factors critical in achieving conservation goals, such as sustainability, communities, economics, ecosystem, culture, livelihoods, spatial planning, climate, science and governance.
Nearly 90% of Hawaii's food supply and 60% of seafood are shipped or flown in over thousands of miles. Sustainable utilization of marine resources in waters surrounding the islands contributes to lower carbon emissions and increased food security for this island state, which is one of the most isolated population centers around the world.
Fishing, fishing communities and seafood consumers also encompass the diverse cultural, ethnic and historical background of Hawaii, allowing engagement of conservation issues across a broad range of the population.
Find out more about Hawaii's fisheries here:
Looking for a Publication you saw at the booth?
Find the videos featured at the booth!
Council and Fishery Management
Traditional, cultural and responsible fishing
Other topics