Navigating the Council's IUCN World Conservation Congress Exhibit
The Council's exhibit is available as a virtual tour by QR codes on the display.  Using your smartphone or hand-held device, you will be able to scan a code and learn more about the fisheries in Hawaii and the Western Pacific region.
To get a QR code reader/scanner app, visit the Apple App Store or Google Play:



Jump to the Fishery Displays:
About the Western Pacific Regional Fishery Management Council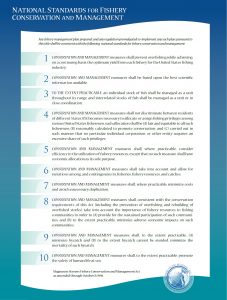 The Western Pacific Regional Fishery Management Council (Council) is one of eight regional fishery management councils established by the Magnuson Fishery Conservation and Management Act of 1976. Amended in 1996 to prevent overfishing, minimize by catch and protect fish stocks and habitat, it is now called the Magnuson-Stevens Fishery Conservation and Management Act (MSA).
For more information on what the Council is and what it does, take a look at the Council Process Booklet.
Island Fisheries Display
What are our Island Fisheries?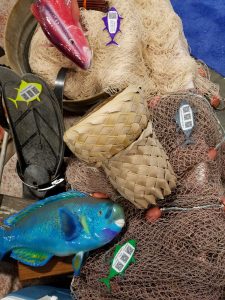 Our island fisheries is made up of bottomfish, crustaceans, precious corals and coral reef fisheries, including both commercial and non-commercial (recreational, subsistence, sustenance, etc.) sectors.  Generally, these fisheries use smaller vessels, though contain more participants than the Pelagic fisheries.  The following is a sample of the types of gears used and the current data on catch and effort.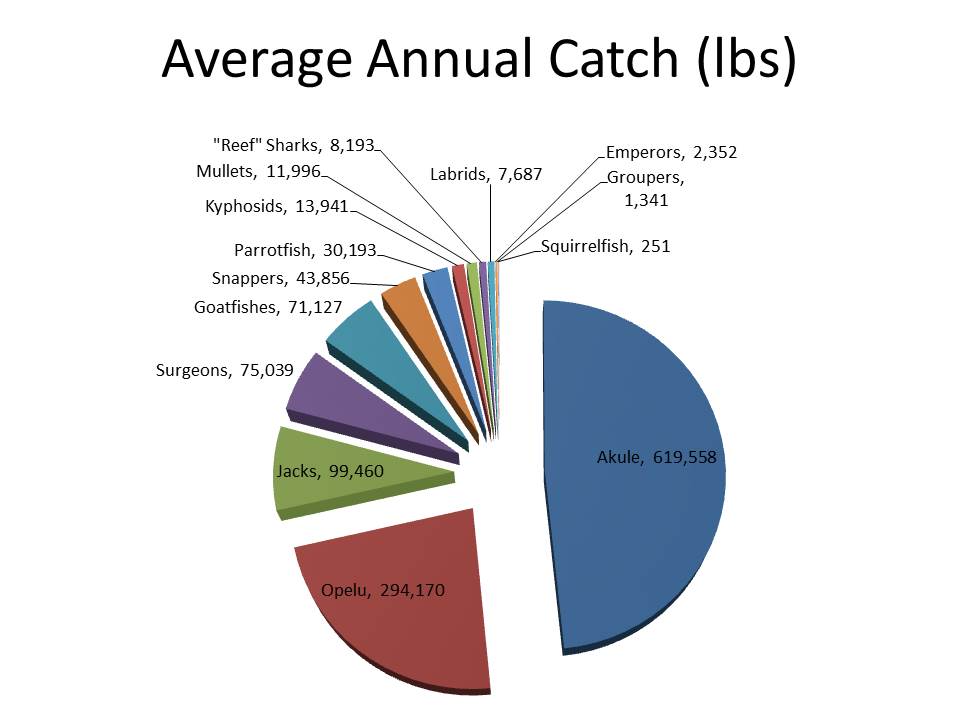 There are 66 different specific finfish species in this group category.  These species represent a total of 12 species families including surgeonfish (Acanthuridae), akule/opelu/jacks (Carangidae), squirrelfish (Holocentridae), rudderfish (Kyphosidae), wrasses (Labridae), emperor (Lethrinidae), snappers (Lutjanidae), mullet (Mugilidae), goatfish (Mullidae), parrotfish (Scaridae), grouper (Serranidae), and shark (Carcharhinidae). Akule and opelu comprise roughly 70% of the total fish caught (by weight) in Hawaii's insular fishery. Jacks, surgeonfishes, and goatfishes constitute an additional 20% of this catch.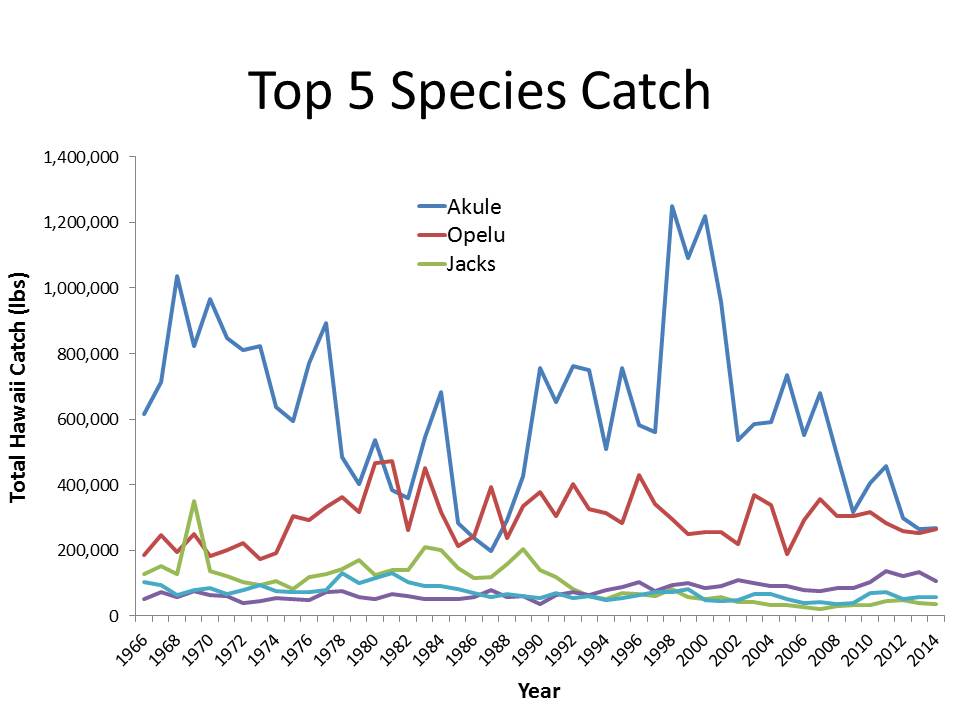 A time series showing the historical catch for the top 5 species which make up roughly 90% of Hawaii insular fishery.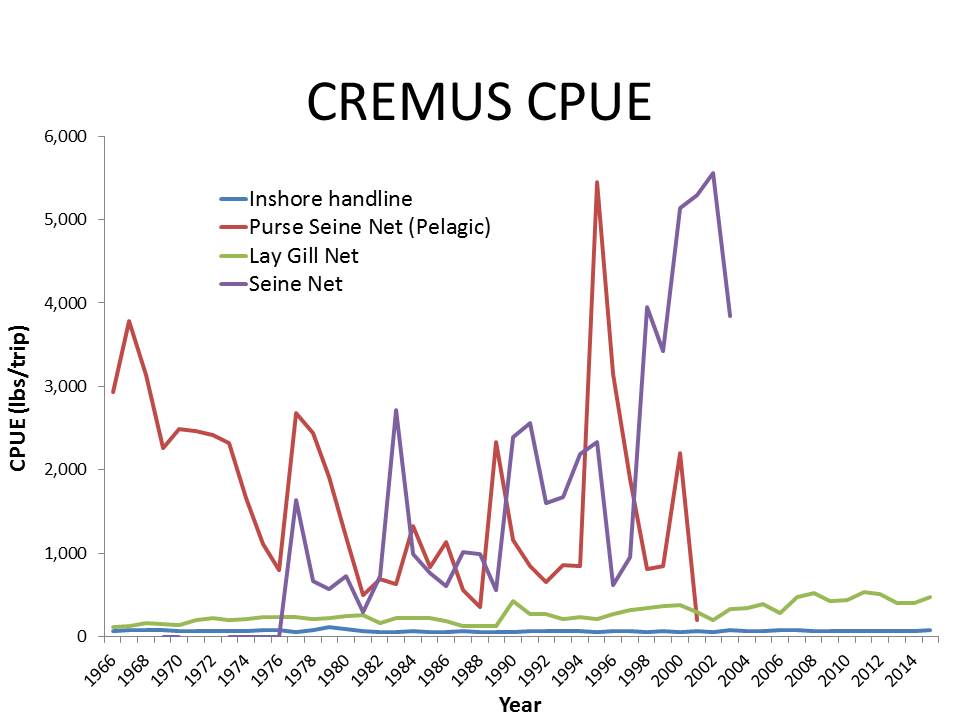 The top gear in this group category is inshore handline where the driver species landed are akule and opelu.  The CPUE is basically flat throughout the time series at about 68 lbs. per trip.  In the most recent years, the number of fishers and trips are about half the levels observed in the first 25 years of the time series.  The driver species are landed by the more efficient net methods with higher CPUEs.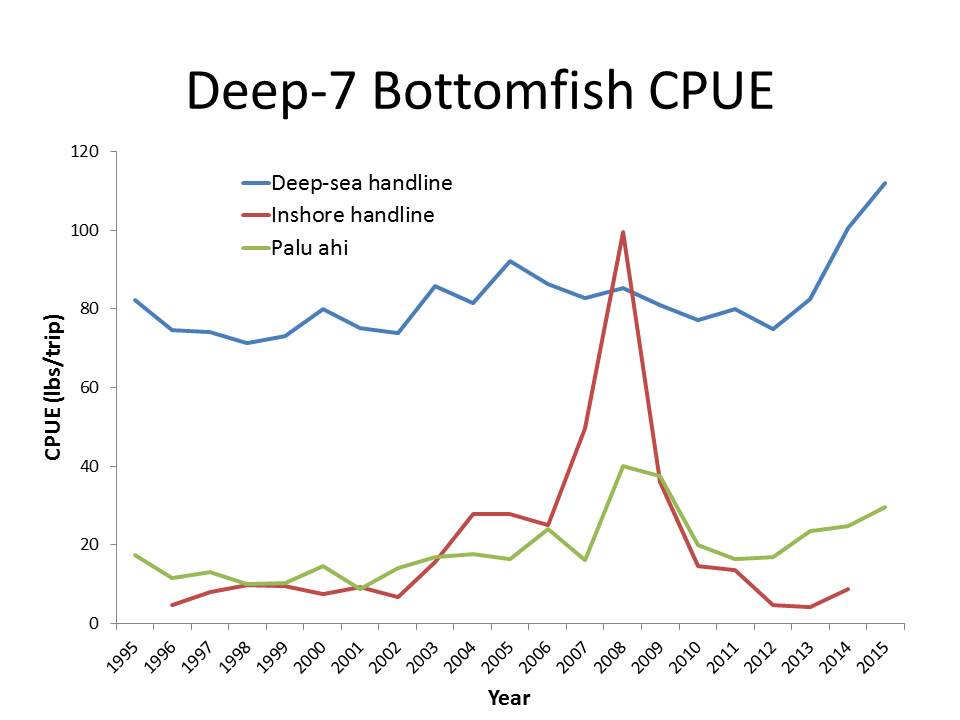 The CPUE (lbs. per trip) for the dominant method, deep-sea handline, peaked at the beginning of the time series, and leveled off since the early 1990's and through 2012.  Most of the flat CPUE ranging between 71 – 92 lbs. per trip is attributed to state and federal regulations that removed fishing areas, interim closed season, and quotas on the landings.  Recently, CPUE is trending up since 2014; last year it was 112 lbs. per trip.  Fishers are making fewer trips, but landings are larger because the size weight of the Deep-7 bottomfish is increasing.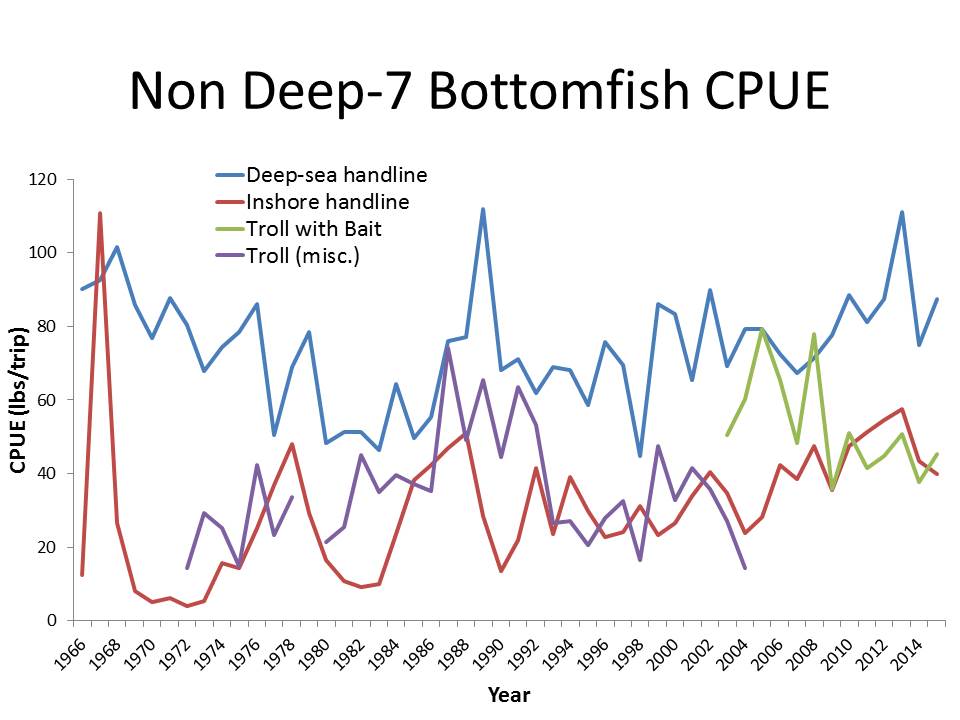 With uku being the driver species in this group category, it is commonly caught by the following top dominant gears: deep-sea handline, inshore handline, troll with bait and troll miscellaneous.  Landings of Uku along with the Deep-7 bottomfish species peaked in 1989 with deep-sea handline gear.  A second peak for this dominant gear occurred in 2013 because of bottomfishers shifting their fishing target to uku during the summer months.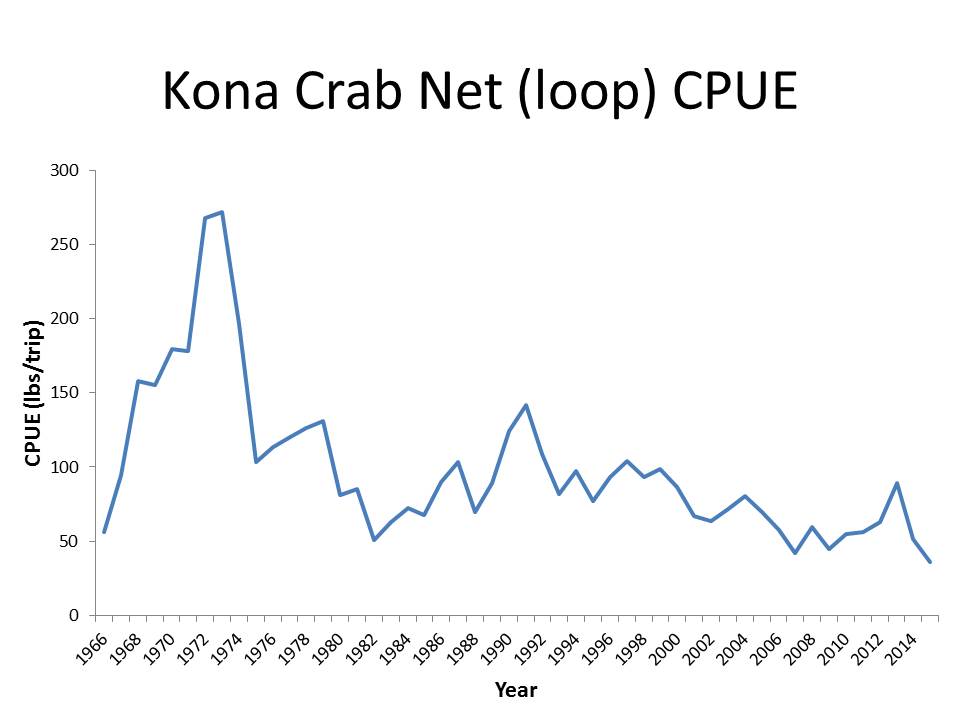 The driver species for this gear is the Kona crab with the kuahonu or white crab making up the bycatch.  The level of fishing effort and landings has gradually declined since 2000.  The state established or amended several regulations on the taking and sale of Kona crab.  Besides longstanding restrictions for minimum size, berried females and closed season, the added prohibition of taking females hampered the fishing effort of fishers and may have discouraged them from further participation in the fishery.  Another factor that impacted the decline in Kona crab landings was the retirement of a longtime highline fisher from this fishery a few years ago.
For more information on the status of island fisheries take a look at our annual reports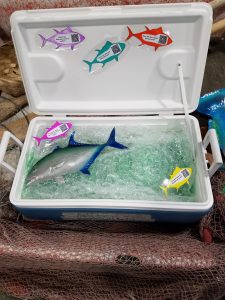 In 2006, the Magnuson-Stevens Fishery Conservation and Management Act (MSA) was reauthorized and included additional requirements to prevent and end overfishing and rebuild overfished stocks. To comply with the additional statutory requirements, Regional Fishery Management Councils are to amend their fishery management plans to include a mechanism for specifying annual catch limits (ACL) for all fisheries at a level such that overfishing does not occur and to implement measures to ensure accountability (AM) for adhering to these limits.
The Council has specified Annual Catch limits through 2018  for most species and continues to work on refining the specifications through research and model-based approaches.
Some research that has been supported in the past includes fish tagging projects, including for  juvenile Jacks (Papio) and Bonefish (Oio).  Research done on these species help to better understand life history, fish movement, and other information that is fed into stock assessments that in turn help to refine the ACL for that fishery.
One of the Council's Guiding Principles is to "promote environmentally responsible fishing and the utilization of sustainable fisheries that provide long term economic growth and stability."  While the Council does its part to promote fishing, there are some things that fishermen can do to help as well.
The Fishermen Code of Conduct was developed with input from the fishing community on what are the most important things to keep in mind when going fishing.  This code was also translated to Samoan, Chamorro, Hawaiian, Refaluwasch, Chuukese, Korean, and Chinese.  Public Service Announcements were also recorded and shown in each island area and can be found on the Council's YouTube page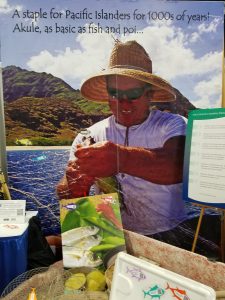 Community-based Fisheries Management and Indigenous Rights   
The Council recognizes the importance of island cultures and traditional fishing practices in managing fishery resources and continues to look to foster opportunities for participation by these communities.
We are working with communities on important issues such as climate change and developing plans for community-based management.  This will help communities plan for, and address, the changes in their fisheries now and in the future.
Bigeye scad (Akule in Hawaii, Atulai in the Mariana Archipelago, and Atule in American Samoa) is an important traditional fishery and source of protein, and is a common fishery to all of our island areas. Carl Jellings, a traditional Akule fisherman from Waianae, Oahu, Hawaii, provides a look into the struggle to continue the traditional practice and provide food for the community, here.
The traditional and ecological knowledge contained in this fishery is continuing to come to light and the following information provides how traditional knowledge is being used to inform modern science: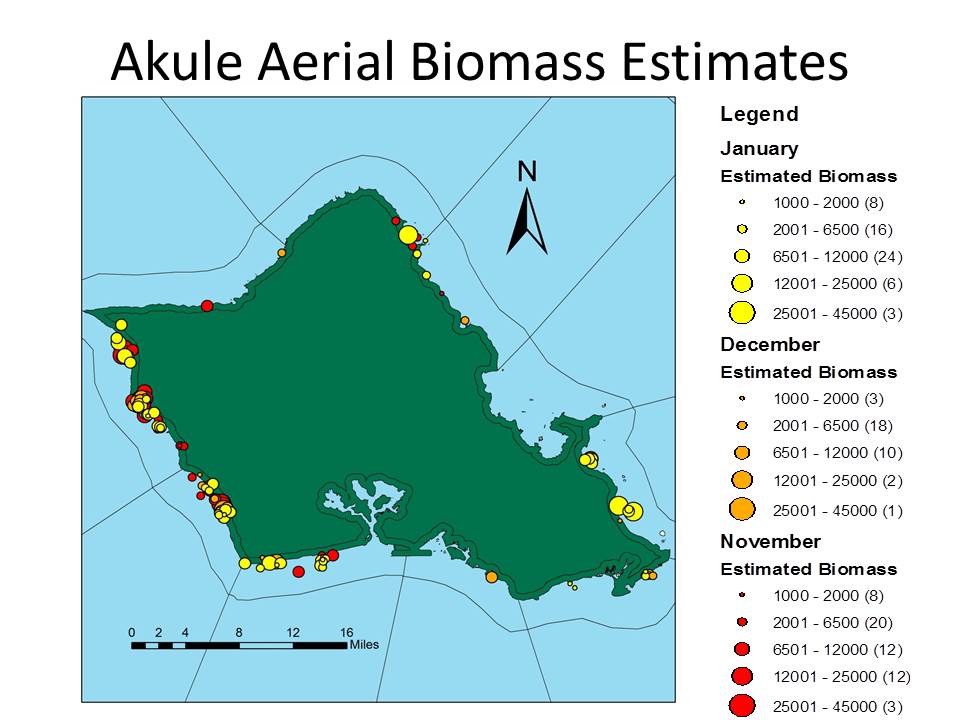 The Council has been working on a cooperative project with a local akule fishing operation to estimate the relative abundance of these fish surrounding Oahu. These fishermen utilize a spotter pilot to locate schools of akule large enough for the fishermen to fish using surround nets. During the 2016 fishing season, this pilot has been conducting scientifically designed surveys around the island providing the location and biomass estimate for each school of akule (and halalu) observed. This map indicates all the schools for the beginning months of the season from November through January (December had 3 less trips). 146 schools were sited during this time; each trip averaged 5.4 schools with a total of 48,374 lbs.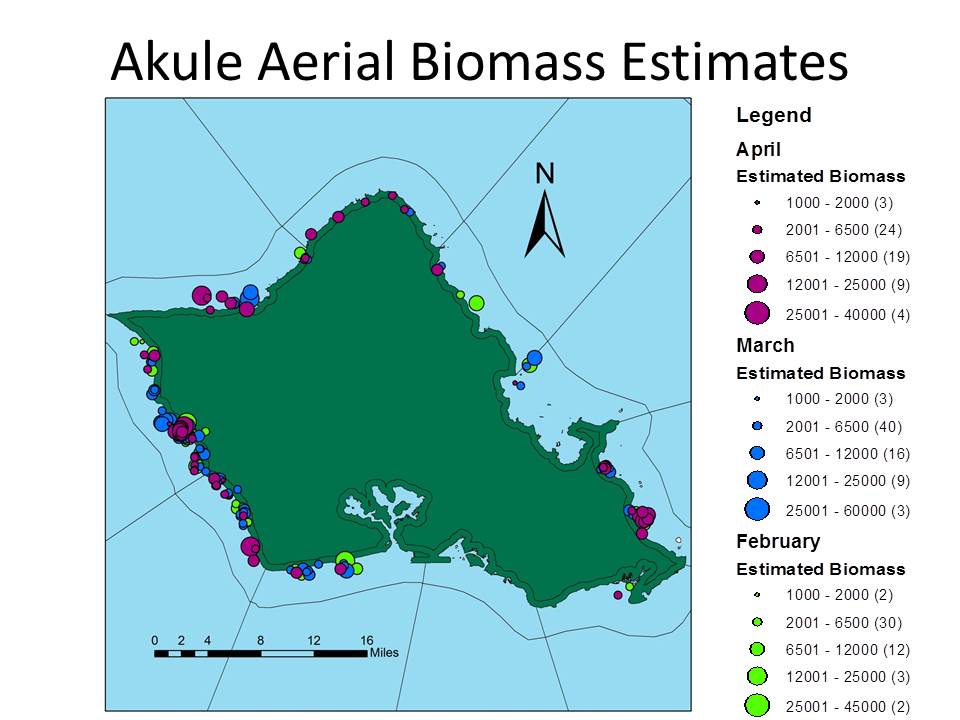 This map indicates all the schools for the mid-season months from February through April. 179 schools were sited during this time; each trip averaged 6.1 schools with a total of 52,767 lbs.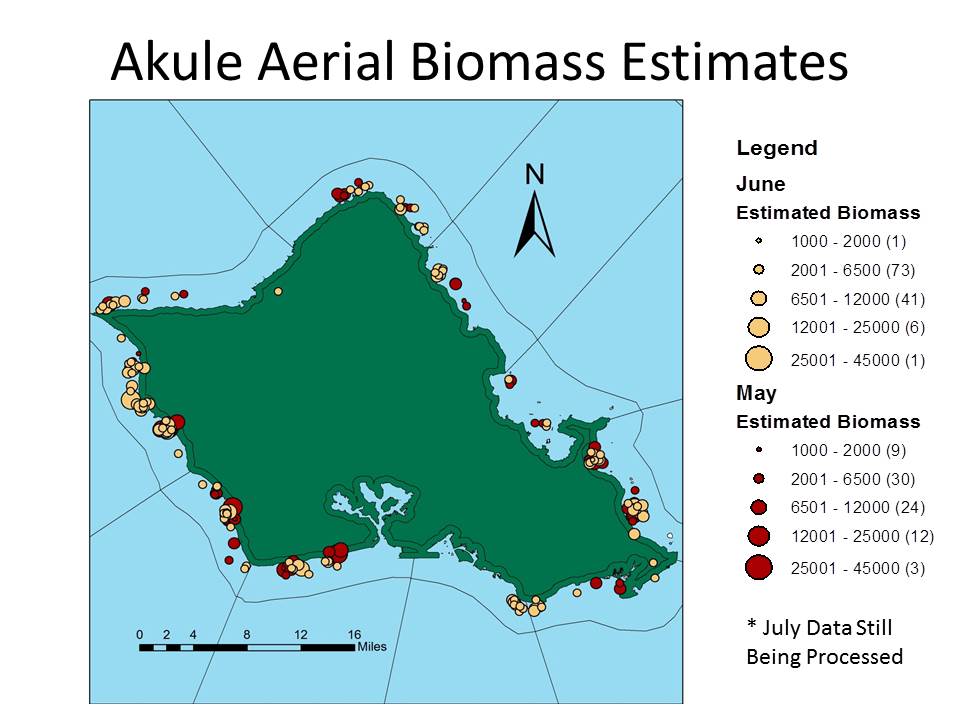 This map indicates all the schools for the peak-season months from May through June. July will also be included with this interval once data processing is completed. 200 schools were sited so far for this interval; each trip averaged 9.8 schools with a total of 74,835 lbs.
This project is still on-going and the results will be reported upon its completion.  A final report will be available on www.wpcouncil.org in the future.

Fish is Food and Part of Our Cultures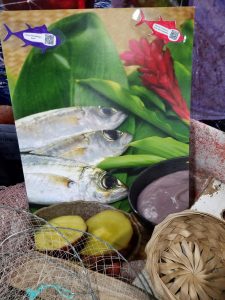 Fishing and fish are a part of our islands' cultures, tradition, and livelihood, but more importantly play a vital role in providing protein and nutrients in an otherwise bare environment.  Historically, fish have been the main source of protein for the indigenous people of the islands, who maintained real management of the resource to ensure an adequate supply.
Today, fish continue to play an important role in tradition and culture, but even more so an important part of providing a healthy source of high quality protein for all the people of the islands.  Hawaii imports nearly 60% of its seafood, yet has the highest consumption of fish and seafood per capita in the United States (nearly twice the national average).  The other islands in the region have consumption and import rates just as high if not higher.
If you would like to learn more about Hawaii seafood, visit the Hawaii Seafood Council website

Bottomfish Fisheries in Hawaii
­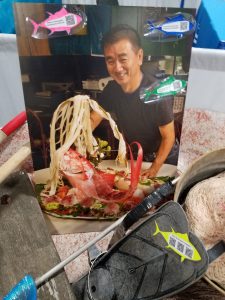 One of the most valuable island fisheries in terms of revenue and cultural significance is the Hawai'i bottomfish fishery, which targets snappers, groupers and jacks that inhabit deep slopes and banks at depths ranging from 50 to 200 fathoms. ­The fishery provides a high-value, fresh, local source of protein for the people and promotes traditional fishing practices utilizing modern technology.
Premium Hawaii bottomfish, such as onaga and opakapaka, are favorites of fine dining chefs and their patrons. Local home style dining, often characterized by serving the whole fish, lends itself to the preference for the smaller main Hawaiian Islands (MHI) bottomfish that are brought fresh to the market on a daily basis.
 For more information on Hawaii's bottomfish fishery, click here or learn more about the management click here.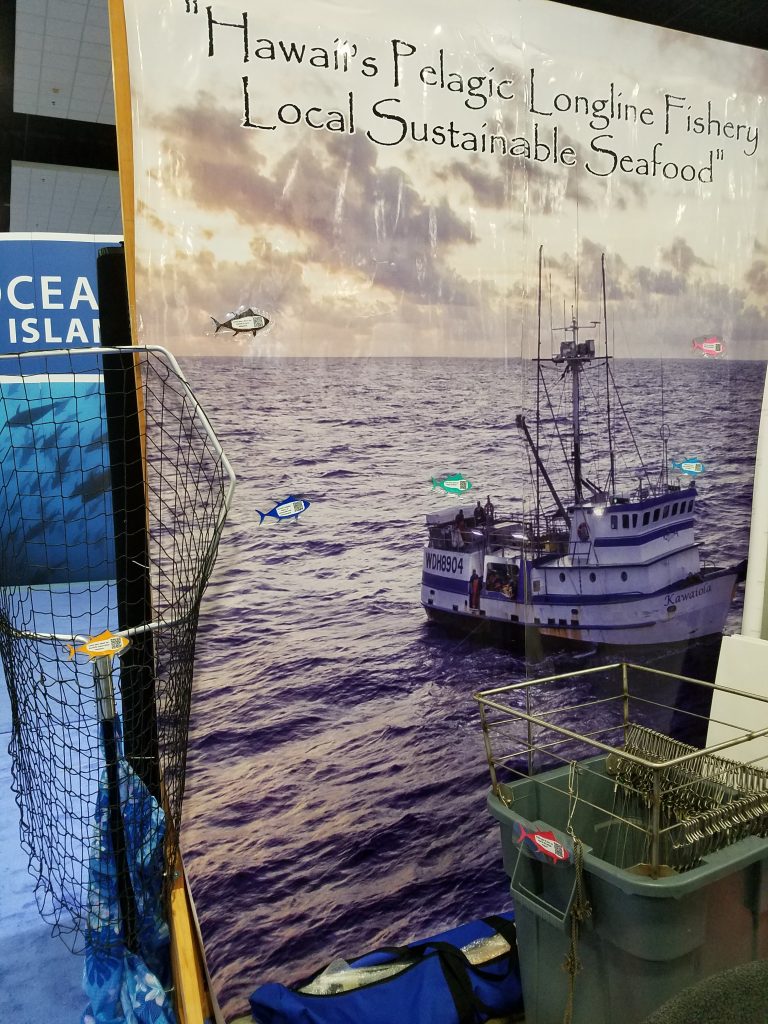 Pelagic Fisheries Display 
A Sustainable, Well-managed Hawaii-based Longline Fishery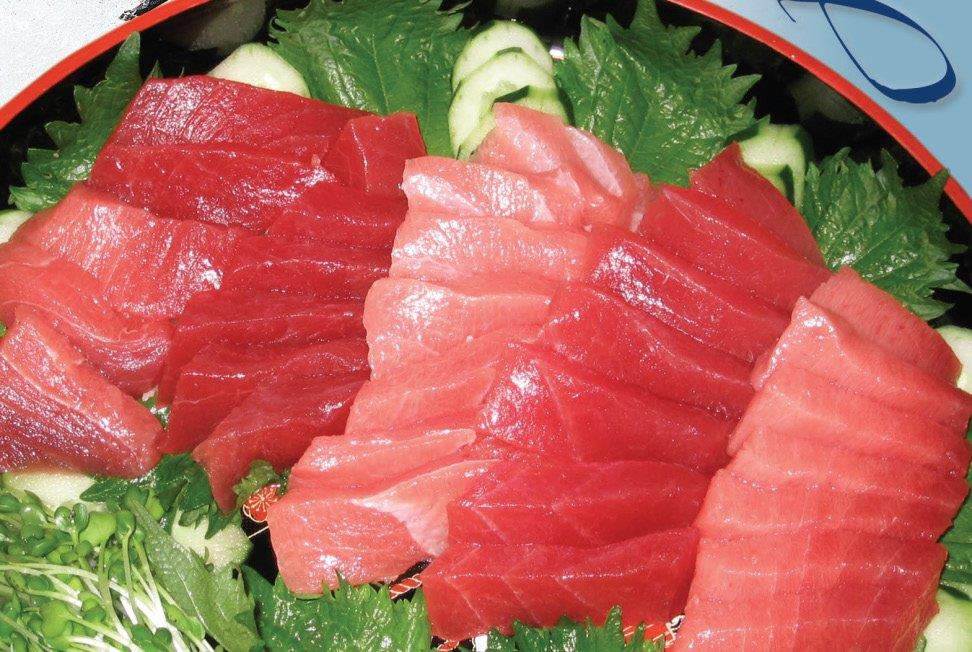 The Hawaii-based longline fishery scores very high at 94% when evaluated under the United Nation's FAO Code of Conduct for Responsible Fisheries. The FAO Code of Conduct outlines principles and international standards of behavior for responsible fishing practices to ensure the effective conservation, management and development of living aquatic resources. The Code also sets forth the importance of conserving biodiversity in the ecosystem when managing fisheries.
To learn more about the Hawaii longline fishery, download the fishery fact sheet.
Protected Species Bycatch Mitigation: Sea Turtles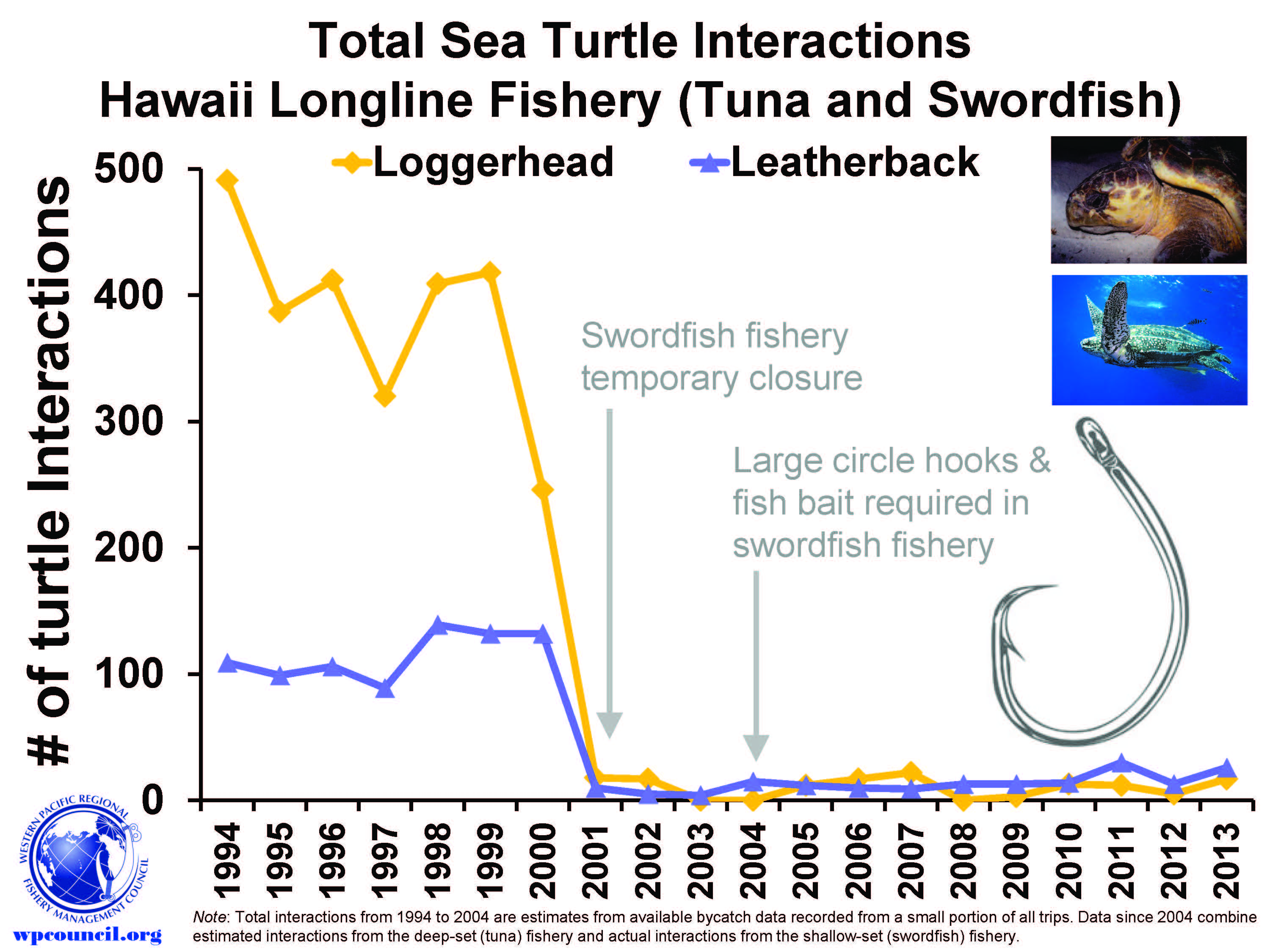 Sea turtle bycatch mitigation measures developed by the Western Pacific Regional Fishery Management Council reduced loggerhead and leatherback interactions in the Hawaii-based shallow-set longline fishery by about 90%. These measures include mandatory uses of circle hooks and mackerel-type bait, 100-percent observer coverage, sea turtle safe handling requirements and mandatory annual attendance of a protected species workshop by longline vessel operators. The fishery also operates under a "hard cap" or an allowable level of sea turtle takes, after which the fishery would close for the remainder of the year.
For more information on the history of the sea turtle bycatch mitigation measures, download Council's Monograph on Protected Species Conservation.
Protected Species Bycatch Mitigation: Seabirds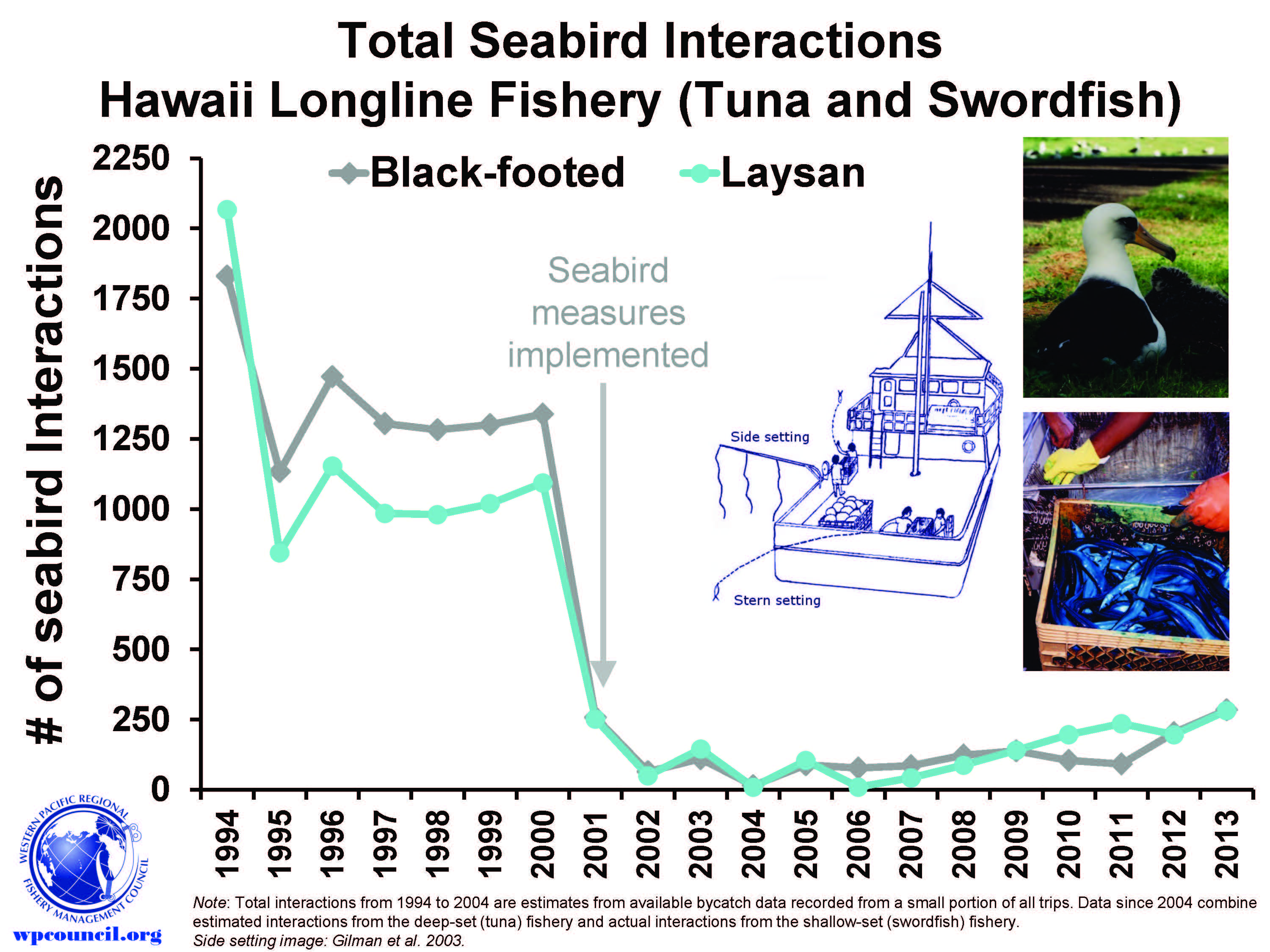 Cooperative research with longline fishermen resulted in the development of seabird mitigation measures that reduced interactions with Laysan and black-footed albatrosses in the Hawaii-based longline fishery by 70-90%. These measures include side-setting, blue-dyed bait, strategic offal discard, towed deterrents, line-setting machine, weighted hooks and night setting. Additionally, safe handling requirements and mandatory annual attendance of a protected species workshop by longline vessel operators ensure that birds caught alive are released in manner that maximizes their chances of long-term survival. The populations of Laysan and black-footed albatrosses are stable or increasing, and the remaining level of impacts from this fishery is considered negligible.
For more information on the history of the seabird bycatch mitigation measures, download Council's Monograph on Protected Species Conservation.
Bigeye Tuna Stock Status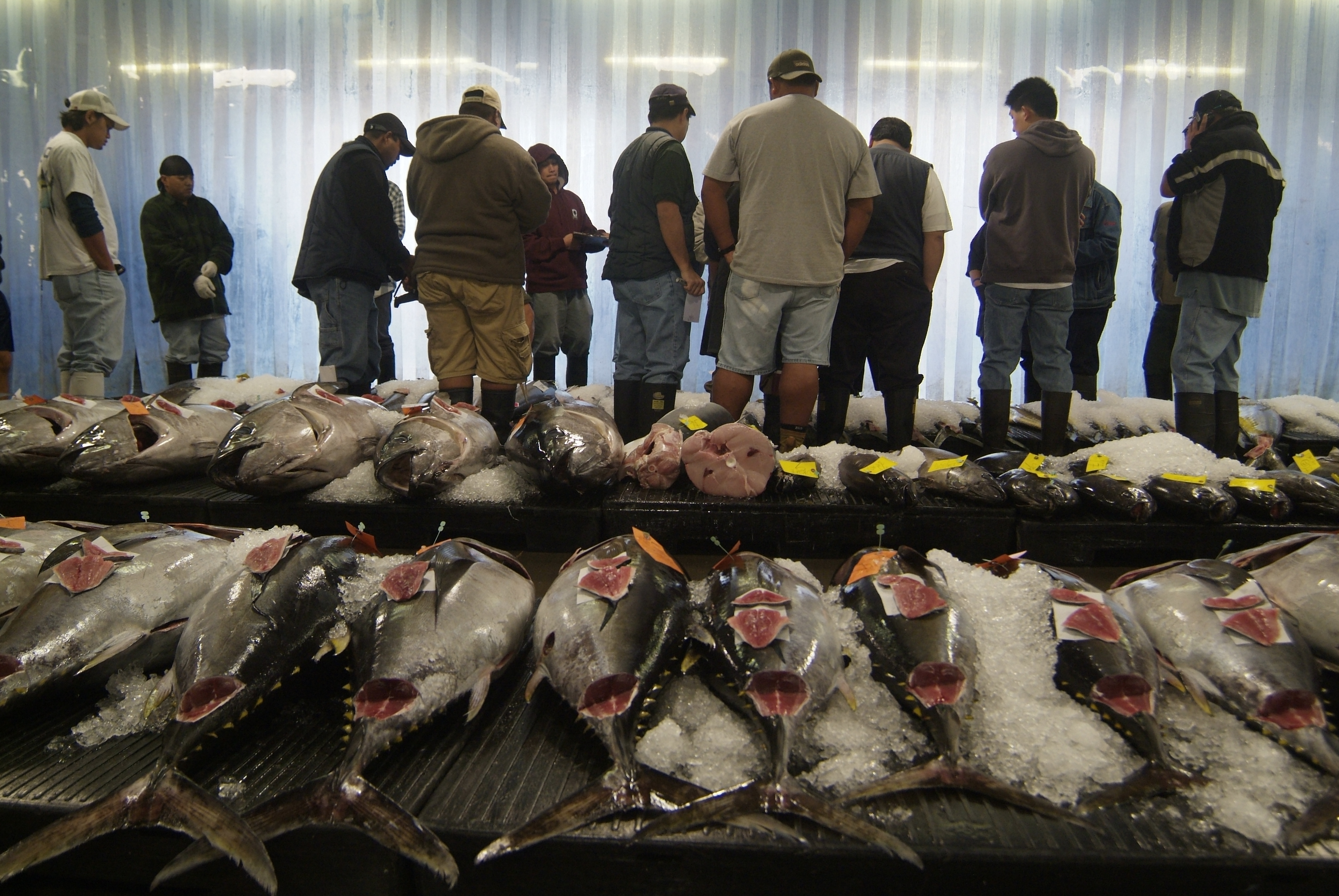 Bigeye tuna or ahi is the principal target of the Hawaii longline fishery, with catches currently ranging from 5,000 – 6,500 mt annually, or 3-4% of the Pacific-wide total. Bigeye tuna is evaluated as being subject to overfishing in the equatorial areas where 90% of the catch is taken. However the Hawaii longline fishery is a high latitude fishery (north of 15°N where there is barely any impact to the stock. The Hawaii longline fishery lands about 90% of the fresh bigeye landed in the U.S., most of which is marketed in Hawaii, with some sent to the U.S. mainland. 
To learn more about bigeye tuna, click here.
Longline Catch Composition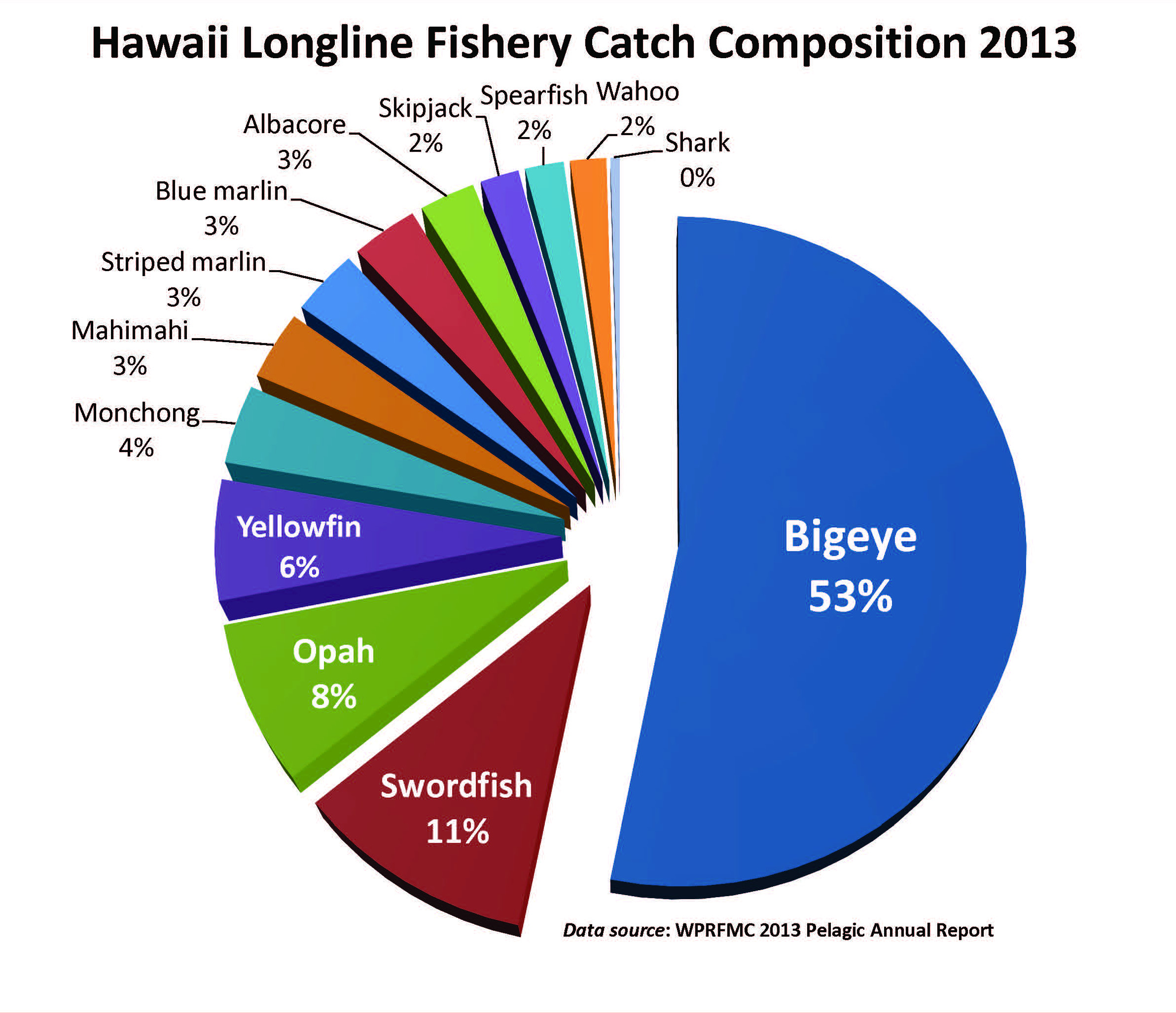 The Hawaii longline fishery's main target is bigeye tuna caught by fishing longlines very deep to as much as 400m in the daytime. However, a segment of the fishery targets swordfish using shallow sets where the line is set at night at about 30 m. Besides these principal target species, the fishery catches a range of other commercially valuable species and there is very little waste in this fishery. Species such as moonfish, monchong (pomfret) and oilfish, which were regular discards in the past are now brought back and landed, thanks to the pioneering work of chefs in Hawaii to utilize these species.
To learn more about pelagic fishery data collection and Annual Reports, click here.
Hawaii Longline Fishery is Well-monitored and Strictly Regulated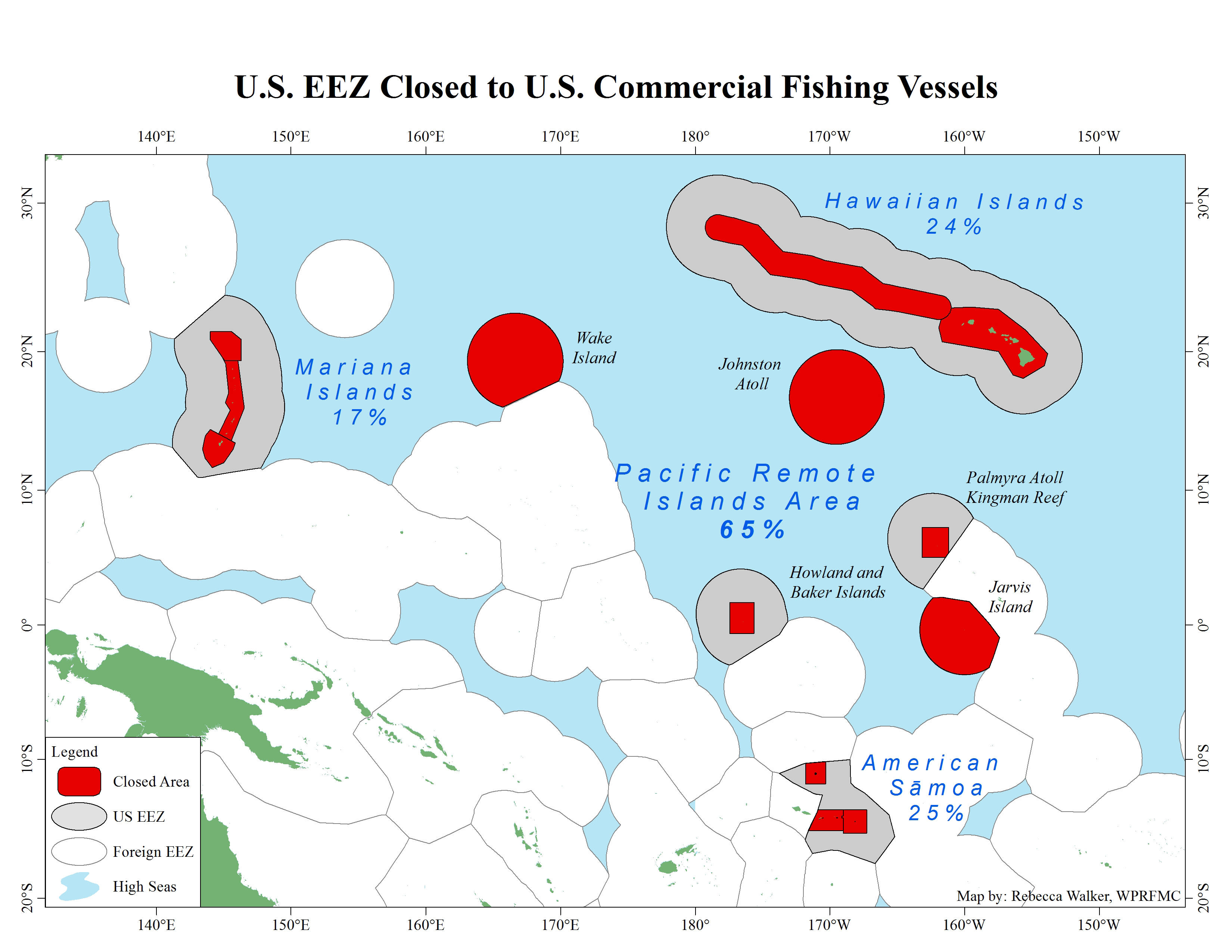 Locations of all Hawaii-based longline vessels are tracked in real-time using Vessel Monitoring Systems (VMS). Implementation of VMS in the Hawaii fishery in 1991 was the first application of an automated satellite tracking system for fishing vessels. VMS provides real-time monitoring of compliance with area closures, including the 50-nautical-mile protected species zone around the Northwestern Hawaiian Islands (NWHI) established in 1991 to prevent longline fishery interactions with the endangered Hawaiian monk seals and the main Hawaiian Islands longline exclusion zone established in 1992 to prevent gear conflicts between longline vessels and other smaller fishing boats. The Hawaii-based longline fishery has also been monitored through mandatory federal observers since 1994, providing important catch and bycatch data for the management of the fishery.
Download the Council's Policy on VMS.
Low-impact Gears Used in Pelagic Fisheries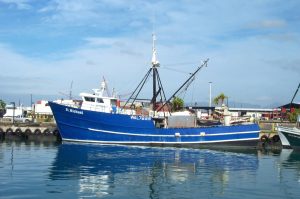 Destructive and unselective fishing gears such as drift gillnets are prohibited under the Council's Pacific Pelagic Fishery Ecosystem Plan. The drift gillnet ban was first implemented in 1987 under the original Fishery Management Plan for the Pelagic Fisheries of the Western Pacific Region. The ban covered the entire 1.5 million square miles of EEZ waters throughout the Western Pacific Region and was implemented ahead of the 1991 United Nations ban on large-scale drift gillnets on the high seas. Today, Hawaii's pelagic fish such as bigeye and yellowfin tuna are targeted using hook-and-line gear such as longline, troll and handline.
Council Guiding Principles and MSA 10 National Standards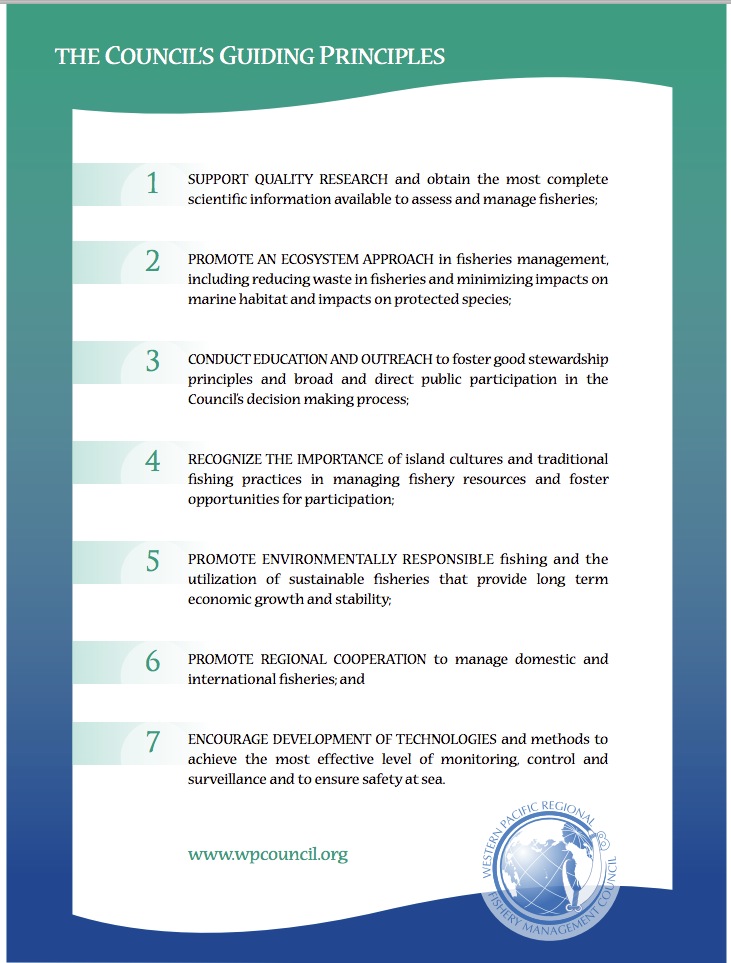 Hawaii's longline fishery is managed following the Council's Guiding Principles and the 10 National Standards. Under the Guiding Principles, the Council supports quality research, promotes an ecosystem approach in fishery management, conducts education and outreach to foster good stewardship principles, recognizes the importance of island cultures and traditional fishing practices, promotes environmentally responsible fishing, promotes regional cooperation and encourages development of technologies and methods for monitoring and safety at sea. The National Standards are requirements under the U.S. Magnuson-Stevens Fishery Conservation and Management Act (MSA) that also help ensure sustainable and responsible fishery management. These Guiding Principles and National Standards apply to all fisheries managed under the Council's Fishery Ecosystem Plans.