Click links for printable PDFs of World Tuna Day Poster and World Tuna Day Resolution
With an area of 169.2 million square kilometers (65.3 million square miles), the Pacific Ocean is the largest body of water in the world. Bound by the Arctic in the north, the Antarctica in the south, the Americas in the east, and Asia and Australia in the west, it also claims the following:
46% of the Earth's water surface, making it the largest component of the world's hydrosphere
32% of the planet's total surface area—more than all of the world's land areas combined
Mariana Trench—the deepest point in the world, reaching a depth of 10,911 meters (35,798 feet)
25,000+ islands—more than the rest of the world's oceanic islands combined
The Pacific islands are found mainly south of the equator and are inhabited by three racial and cultural sub-groupings—Melanesia, Polynesia and Micronesia.  Pelagic fisheries hold strong cultural, social and economic significance to these Pacific communities as well as to the world, accounting for two-thirds of the global tuna supply.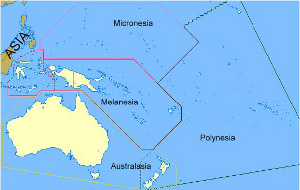 The management of these fisheries occurs at local, national and regional levels. For the US Pacific islands, offshore pelagic fishing is principally managed by the Western Pacific Regional Fishery Management Council using an adaptive ecosystem-based approach. Regulations protect targeted stocks and protected species. Fishery data are analyzed in annual reports and used to amend the Pacific Pelagics Fishery Ecosystem Plan.
Click on the links below for more information: