Press Release – Online Portal for the 2020 Annual Fishery Evaluation Reports Now Available (2 November 2021)
HONOLULU (2 November 2021) The 2020 annual Stock Assessment and Fishery Evaluation (SAFE) reports have been released on the Western Pacific Regional Fishery Management Council's online portal: wpcouncildata.org. These reports on nearshore and pelagic fisheries in the Western Pacific Region provide data and trends on last year's fishery participation, landings, catch rates and other factors that influence fishery performance like environmental and oceanic variables. The online portal allows readers to easily navigate portions of the reports, and visualize and download the data.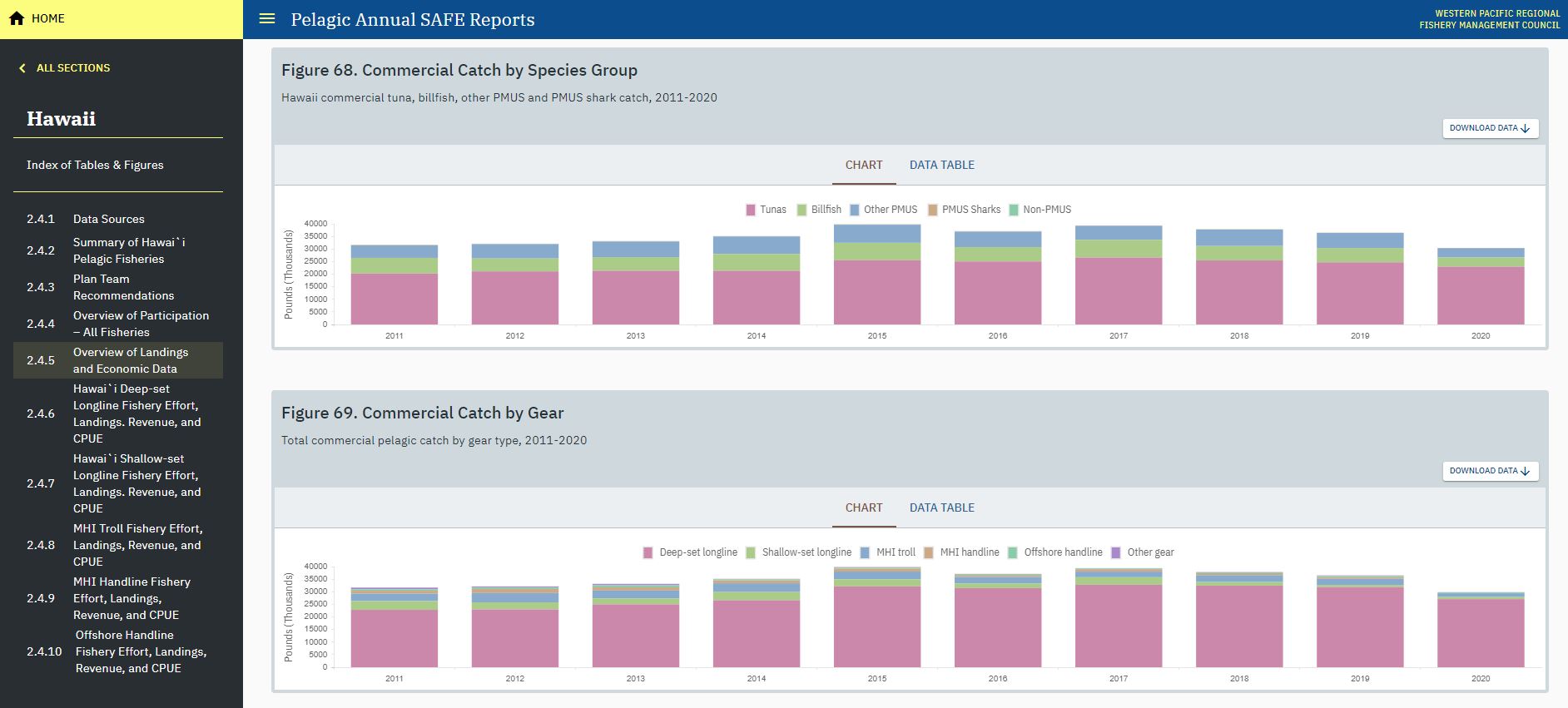 Annual reports are produced for each of Council's five fishery ecosystem plans (FEPs)—Pacific Pelagic, Pacific Remote Island Areas, and one for each of the Hawai'i, American Samoa and Mariana Archipelagos. The full 2020 annual SAFE reports were published June 30, 2021 (wpcouncil.org/annual-reports), and include additional information such as fishers' observations, impacts of the COVID-19 pandemic and protected species interactions in the fisheries, among other topics. For more information or to provide comments, contact Marlowe Sabater, the Council's Island Fisheries Ecosystem Scientist, at marlowe.sabater@wpcouncil.org or phone (808) 522-8220.
​