Public Meetings on NWHI Monument Expansion Area Fishing Regulations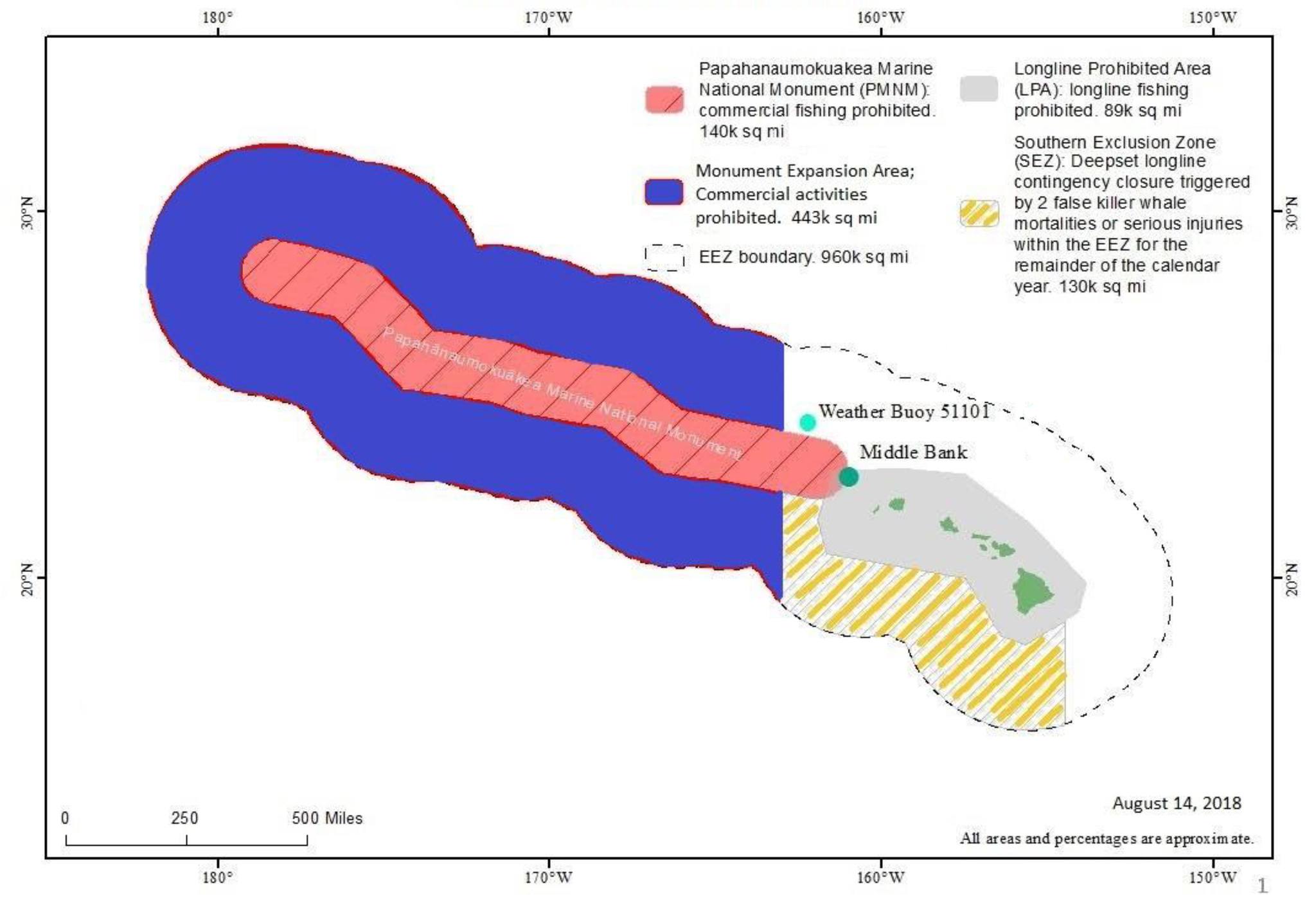 The Western Pacific Regional Fishery Management Council held public meetings to discuss non-commercial fishing in the Papahānaumokuākea Marine National Monument. The WPRFMC invited the public to attend one of a series of public meetings to review potential fishing regulations for the Northwestern Hawaiian Islands Monument Expansion Area (see locations below).
Date
Island
Location
Time
Tuesday, Nov. 1, 2022
Kauai

Elise H. Wilcox Elementary School Cafeteria

4319 Hardy St., Lihue, Kauai, HI 96766

6—9 p.m.
Thursday, Nov. 3, 2022
Maui

UH Maui College Ka Lama Room 103

310 W Kaahumanu Ave, Kahului, Maui, HI 96732

6—9 p.m.
Friday, Nov. 4, 2022
Big Island

Grand Naniloa Hotel

93 Banyan Dr, Hilo, Hawaii Island, HI 96720

6—9 p.m.
Saturday, Nov. 5, 2022
Big Island

Royal Kona Resort Discovery Room

75-5852 Alii Dr, Kailua-Kona, Hawaii Island, HI 96740

10 a.m.—1 p.m.
Tuesday, Nov. 8, 2022
Molokai

Lanikeha Community Center

2200 Farrington Ave, Hoolehua, Molokai, HI 96729

6—9 p.m.
Thursday, Nov. 10, 2022
Oahu

Ala Moana Hotel Hibiscus Ballroom

410 Atkinson Dr, Honolulu, HI, 96814

6—9 p.m.
The Council had developed options and sought input from the fishing community, the Native Hawaiian community, and other groups on appropriate fishing regulations and definitions for non-commercial fishing. It is important for the Council to hear from the fishing community and the Native Hawaiian community to learn what is both needed and appropriate for the area.  The Council requested to hear more about:
Historical uses of the MEA;
Which definition of subsistence meets the needs of the community;
The potential inclusion of customary exchange; and
Any demand for access to the fishery resources in the MEA.
The Council took final action on fishing regulations for the MEA and provide those recommendations to the National Marine Fisheries Service for implementation.
For more information on the NWHI Fisheries, click here.